For my next birthday I'll be treating myself to a spot at Cam Clubhouse's first ever "Camp Clubhouse" event! You guys know how much I enjoy attending these events, so any support towards this goal will be deeeeply appreciated & help cover travel expenses, ticket price, required STD testing, supplies & food! I'll be at summer camp from June 10 - June 15! Check out the incentives, preorder specials & exclusive deals for contributing directly to this goal! Check out the camp dare poll here:
https://MFCsha.re/p/3hgfvisr
in one single tip!! 🌲 200 snapchat access @ camp 🌲 666 all past cch solo content 🌲 888 all 2018 cch content (g/g + solo) 🌲 1111 summer camp care package (polaroids, panties, crafts mailed) 🌲 3333 24 hour cum deny @ camp (ONLY ONE)
This Goal is not enabled.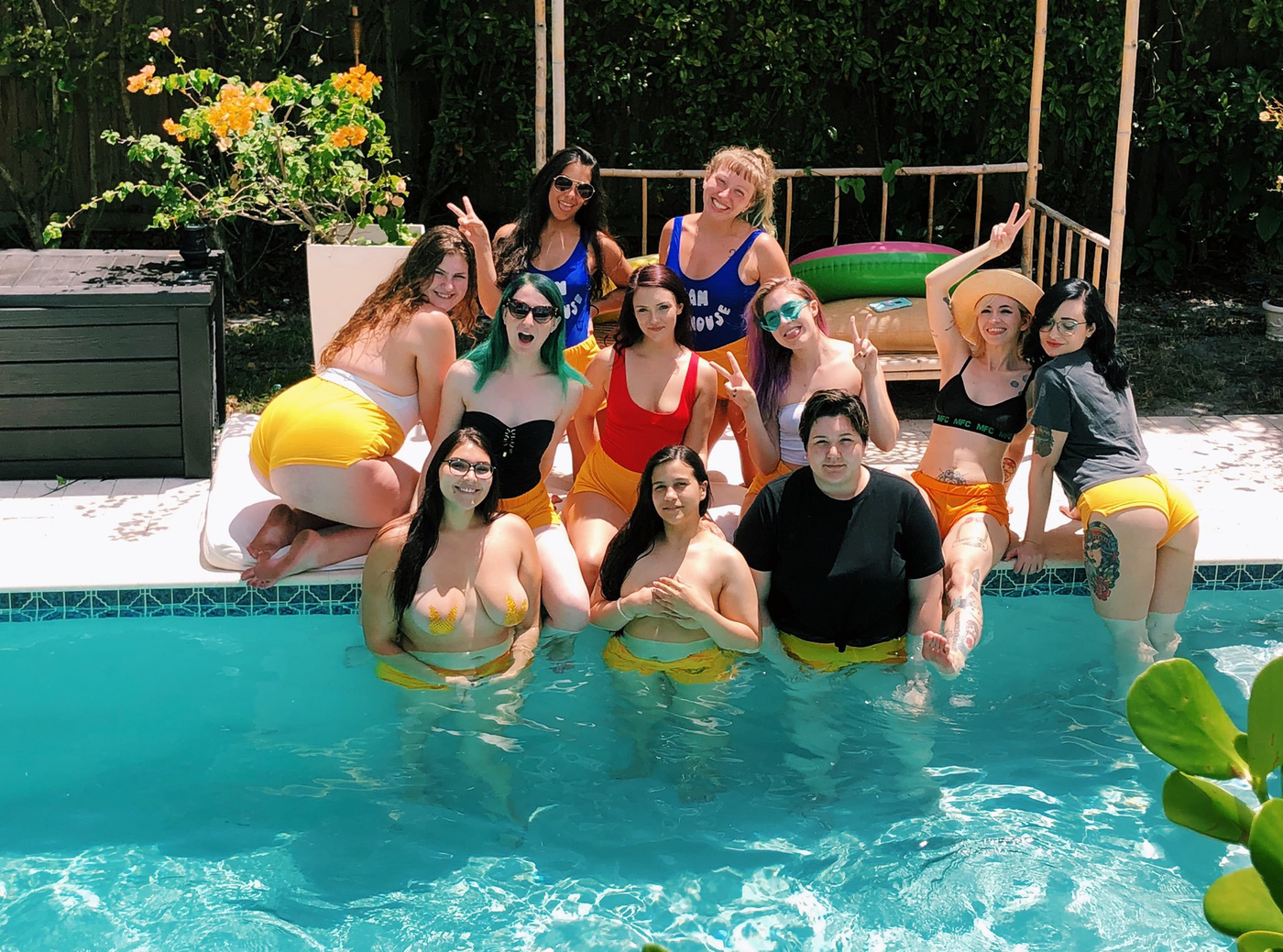 Nick_MA
7325 Tokens

bullheaded429
4076 Tokens
Hearne46
2984 Tokens

luciferlaw
1435 Tokens

Carl0sDangerD
1225 Tokens

doggo370
950 Tokens
DJ_Pioneer
678 Tokens

confero
206 Tokens

OAK409
102 Tokens

kelper47
102 Tokens
PierreLaCosta
82 Tokens

serman24
52 Tokens
EB_Bob
45 Tokens

LilNateDog
42 Tokens

noone3131
22 Tokens

tb420lover
22 Tokens

kaplan_
18 Tokens
RealMoonKing
16 Tokens

Justmesimple1
4 Tokens

lloydpalmer
4 Tokens

chillinhere4
2 Tokens
sinner8_
2 Tokens

Verdict_Halo
2 Tokens

lilbabynug
2 Tokens

Anonymous
2 Tokens

Anonymous
2 Tokens

jusdatip
2 Tokens

MontanaRusa
2 Tokens
TrueNorthWolf
2 Tokens
The_Greg1
2 Tokens